A half day of card and paper crafting! 8 fun fold projects, online classes, prizes, stamp set, ready-to-go kits, adhesives, and fun.
My Summer Fun Stamping Retreat in Union Washington filled up quickly so I'm adding a online version in July. Let's gather for some focused time to be creative and share from the heart. It's our time to relax, socialize, craft and get ready for the busy holiday season – all done from the comfort of your own home.
Hopefully this will be exactly what you need to get your crafting going this summer.  All projects will be mailed to you and you can follow along with me and others for part of the day, the whole event or craft on your own.
I'll be featuring the Flowers of Friendship bundles with a fun fold focus using the new 2021-2023 In Colors.  All you will need to supply is the ink pads, scissors, and acrylic block/stamparatus. Cut and measured supplies, adhesives, videos, and downloadable instructions will all be provided for 8 projects.  You will be receiving a stamp set and punch that we will be using on all projects.
The projects will include both cards and 3D projects.  I'm expecting attendees will have experience stamping so basic rubber stamping skills won't be covered in this online retreat.  I will be around all day, virtually, to provide assistance.
Packages being shipped 2 weeks prior to event and should arrive on time for the event. You'll have an option to see and request optional projects to be delivered at the same time.
I can't wait to share with you the summer fun sessions we always have every year virtually with prizes, instructions, and projects you will turn to over and over again. We will be using Zoom for our four online classes. You'll also have access to the videos and instructions from a secured webpage.
Registration ends July 13th, 2021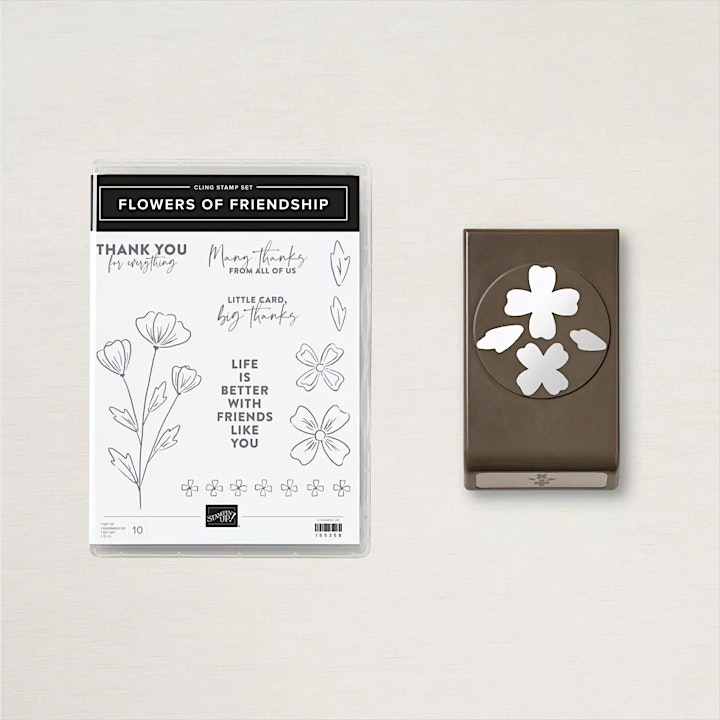 SPECIAL GIFT FOR THE FIRST 10 WHO REGISTER FOR @HOME PACKAGE

For the first 10 attendees I have a special gift that will go out in your package as my way of thanking you. You'll also have ways to earn free or discounted gifts leading up to the events.
FREE SHIPPING
on MarketPlace Orders when you register for the @Home Retreat Event or CraftyPerson Team Event and place a MarketPlace order by June 30th.
PRICE OPTIONS:
@Home Retreat Attendee Price $82
Shipping & Handling (US-PRIORITY MAIL) $15
TOTAL: $97
WHAT'S INCLUDED IN THE @HOME PRICE:
8 Make & Take packets delivered to your home with Priority Mail including all cardstock, envelopes, and die cuts not included in the retreat bundle!
Live Zoom Party (not required to attend)
Unlimited access to an EXCLUSIVE Facebook group for Summer Fun Retreat attendees!
An exclusive web page with videos showing how to create each project
A PDF tutorial with instructions, measurements, and supplies so you can recreate the projects with you own paper craft supplies.
Stamp Set Bundle: Flowers of Friendship Bundles #155590 (Subs Available
25% discount on coordination Stampin' Up! Blends Collection (10 markers)
Option to select other Projects (for attendees only)
Giveaways
Extra adhesives & supplies
WHAT'S NOT INCLUDED:
Scissors
Ink: Fresh Freesia, Polished Pink, Evening Evergreen, Soft Succulent, Pale Papaya, and Black
Stamparatus (Stamp Positioner) or Acrylic Blocks (a, c, e, h)
ONLINE TUTORIALS AND VIDEOS
Price – $35 or $100 Online Purchase (See below) (Early Bird $30 if ordered by July 10th)
Download Tutorials & Videos available for 360 Days – $35
Purchase $100 in June/July from my Stampin' Up! Store (Host Code ZQFS6NEF) – $0
CRAFTYPERSON TEAM DISCOUNT
I have a discount for my Stampin' Up! team members. If you are part of my CraftyPerson Team, I'll pay for your shipping, fees, and gifts. This version does not include the Flowers of Friendship Bundles as you can purchase this on your own.
Team Price – $35
Download Tutorials & Videos available for 360 Days
8 Make & Take packets delivered to your home with Priority Mail including all cardstock, envelopes, and die cuts not included in the retreat bundle!
Live Zoom Party (not required to attend)
Unlimited access to an EXCLUSIVE Facebook group for Summer Fun Retreat attendees!
An exclusive web page with videos showing how to create each project
A PDF tutorial with instructions, measurements, and supplies so you can recreate the projects with you own paper craft supplies